Events
/
Aug 16, 2019
[ ANNIVERSARY EVENT ]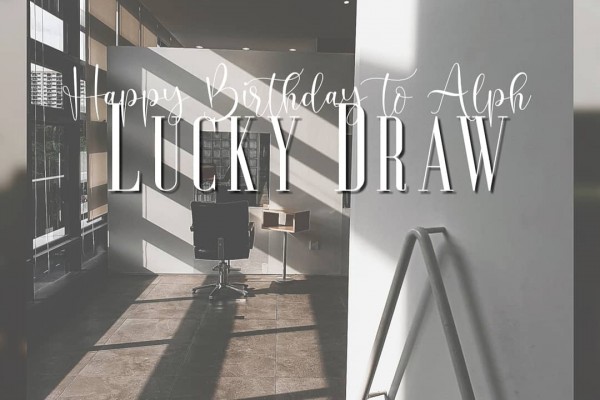 - Happy Birthday!!!! Alph Studio @ Nadi Bangsar is TURNING 1! Thanks to you guys we had the most amazing year since our re-launch and as a little, tiny token of appreciation.....tada........we are giving away RM5000 worth of products to the lucky few winners.

Date of Entry : 1st of Aug - 31st of Sep.

Entry Qualification :
1.Each visit to ALPH STUDIO will earned you an entry ballot [ no minimum expense ]
2. Fill the ballot and drop it in the ballot box at the counter.
3. Stay tuned, keep your finger crossed & winner will be announced on 6th of October!

Swipe left to review the prizes ! RM5000 worth of them!!!!
.
DM us if you need more info about this LUCKY DRAW Contest !